Winter promo 2+1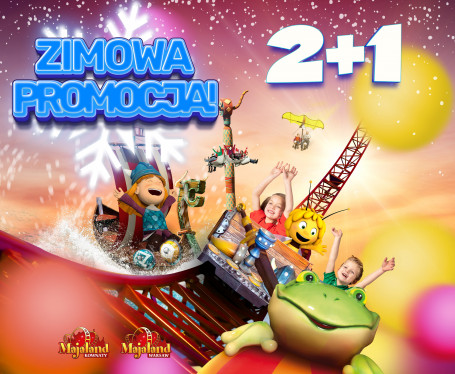 3 tickets for the price of 2 with discount code ZIMA
To make the harsh winter weather more pleasant for you, we are launching a 2+1 promotion on tickets ≥1.00m and annual cards ≥1.00m to Majaland! This will allow you to purchase 3 tickets or annual cards for the price of 2! Majaland parks are all about the huge indoor zone where the fun continues at its best regardless of the weather conditions! Take the family to Majaland and experience the magic of all its attractions!
2+1 for annual cards!
With our promotion you can buy 3 annual cards for the price of 2! The MayaPass annual card promotion is also valid at the park ticket office, so you can buy annual cards for the whole family using your touristic voucher!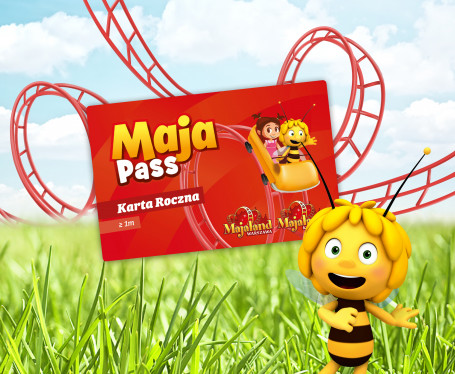 How to buy tickets:
1. Open a ticket shop
2. Add 3 tickets ≥1.00m to your shopping basket
3. In the last step, enter the discount code "WINTER"
4. Check if the discount has been applied
5. Complete your purchase